Nikissia Craig, LCSW, CCTP
Whole Journey Services, PLLC
Nikissia Craig, LCSW, is the owner of Whole Journey Services a counseling and integrative, wellness practice. Craig specializes in working with the unique needs of other helping professionals. Craig has served in various programs throughout Hampton Roads in mental health, foster care/adoption, community outreach, substance abuse, homelessness, and domestic violence. Craig also enjoys using her specialty as a Certified Clinical Trauma Professional to work with trauma survivors of past, painful experiences. She has an undergraduate degree from the University of North Carolina at Chapel Hill in Journalism and a graduate degree in Social Work from Norfolk State University.
Captain Brenda Kerr, PE, PMP
US Coast Guard, Base Portsmouth Commanding Officer
Captain Kerr has been the Commanding Officer of the US Coast Guard Base in Portsmouth, VA since 2015. She is a graduate of the US Coast Guard Academy and has a Bachelor's and Master's Degree in Civil Engineering. She is responsible for providing medical, work life, pay, administrative support, transition services, education services, engineering, housing, and procurement services to over 17,000 members and their families throughout the Mid-Atlantic region. She sits on the Portsmouth City Military Affairs Council and the Governor's Military Advisory Council. She is married and has one daughter.
Ernestine Duncan, Ph.D.
Norfolk State University
Dr. Ernestine Duncan is current chair of Psychology at Norfolk State University. She has been on the faculty there since 2001. Dr. Duncan is trained as a clinical psychologist and primarily conducts psychological evaluations. Her research interests include HIV/AIDS prevention with people of color and issues related to women, more specifically African American women in academia. Dr. Duncan is published in the area of health psychology to include stress, coping and chronic illness in African Americans. Her current project is examining the impact on environmental racism on women of color in Portsmouth, Virginia.
Shawn Ware-Avant, MS, LPC, RPT/S
Shawn Ware-Avant, LLC
Shawn Ware-Avant has provided mental health and advocacy services for parents, children, and adolescents for nearly two decades. Shawn's passion for treating attachment disruptions and parenting challenges guides her work with vulnerable families. She envisions transformation in generational patterns through parents empowered to become the change they want to see in their families and communities. Specializing in maternal depression and anxiety; family separation/reunification trauma and parenting support, Shawn assists parents (and caregivers) in better understanding their role and children. She is happily married with 3 teenagers, including a set of twins and a son on the autism spectrum.
Leslie Cristea, CRS, MBA, LTI
Making Marriage Matter
Leslie Cristea is a Certified Relationship Specialist (CRS) and founder of Making Marriage Matter. With twenty years of naval service and experience training military families as a life skills facilitator, she has a long history of mentoring and training. Leslie combines her experience, a BS in Psychology and MBA, to provide information and inspiration to create healthy, productive personal and professional relationships with self, at home and in the workplace. Thousands of participants have gained resourceful knowledge from her numerous life skills and leadership workshops. She is on a mission to encourage others of the abilities one has to turn an upside down relationship up!
John Harrington, MD, FAAP
Children's Hospital of the King's Daughters
John W. Harrington, MD, FAAP is Professor of Pediatrics and Division Director of General Academic Pediatrics at Eastern Virginia Medical School and Children's Hospital of The King's Daughters in Norfolk, Virginia. He has received multiple grants and is widely published in his main areas of interest; autism, obesity, and vaccine delivery. He has been recognized regionally and nationally for his work in helping families of children with autism. He is married with three children; 2 neuro-typical daughters aged 23 and 20, and a 21 year old son with autism, who is now a gainfully employed worker at the medical center.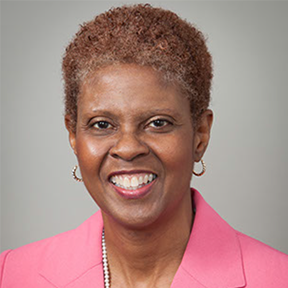 Mitzi K. Glass, LCSW
Children's Hospital of the King's Daughters
Mitzi K. Glass, LCSW is a graduate from the College of William and Mary and received her Master's in Social Work from Virginia Commonwealth University. Mrs. Glass' social work career includes Home Health, Medical, Rehabilitation, and Private Practice. From 1992-2006, Mrs. Glass served as the Social Worker for the Comprehensive Sickle Cell Program at Children's Hospital of the King's Daughters (CHKD). After a brief time at the Department of Defense, she returned to CHKD in 2007 as Sickle Cell Transition Coordinator. Currently, Mrs. Glass is Clinical Team Leader for Behavioral and Social Support Services at CHKD. Since 1996, she has served at Adjunct professor at the Ethelyn Strong School of Social Work in Norfolk VA.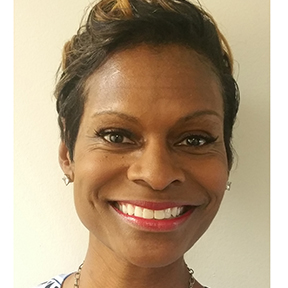 Andrea Long, MA, Ed.M, LPC
The Up Center
Andrea Long is a licensed therapist trained to work with families and children who have experienced trauma. One of her favorite duties as the Chief Program Officer at The Up Center is to ensure quality programs that are responsive to those served, and improve their ability to manage their life circumstances. Andrea is also a college professor and teaches with passion, to ensure that her students are well versed in the areas of psychology and child development. Andrea is a big fan of spending time with her husband and 2 sons, doing fun things and creating memories.
Heidi Kulberg, MD, MPH
Virginia Beach Department of Public Health
Dr. Heidi Kulberg serves the community as Director for the Virginia Beach Department of Public Health. She is a board-certified Family Physician who served in the United States Navy for 10 years. She then earned a Master of Public Health degree at EVMS. She co-leads the Medical Community component of the Hampton Roads Heroin Working Group and is the Region 5 Medical Lead for the Governor's Executive Leadership Team on Addiction. She represents the Health Commissioner on the Governor's Substance Abuse Services Council. She is passionate about educating, informing and empowering community leaders and the public about important health issues.
Thea Lawton, LPC, NCC
Beacon Health Options - Military OneSource
Thea Lawton is a licensed professional counselor and a national certified counselor. She has worked with active duty service members, veterans, and their dependents for over eight years. Mrs. Lawton has been married for 22 years to an active duty service member. She has wide personal and professional knowledge of the resources and services that are available to the military community. Currently, she is employed with Military OneSource as the Clinical Quality Manager where she manages a team of ten licensed clinicians who monitor the clinical quality of the services being provided by the consultants and community providers.
Bobby Kipper
National Center for the Prevention of Community Violence
Bobby Kipper is a best-selling author and national expert in the areas of youth and gang violence reduction. As the former director of Virginia's Gang Reduction Program, he headed one of the most successful gang reduction models in recent history. His experience covers over three decades of working in the critical areas of prevention and intervention of youth delinquency and crime. His work has been recognized by Congress and the White House and has been featured in communities across America. His two current best-selling books; No Colors, and No Bullies: Solutions for Saving our Children from Today's Bully.
Jim Thornton, LPC
Virginia Beach Department of Human Services
Jim Thornton is a Licensed Professional Counselor with 24 years of experience working with emotionally disturbed youth and their families. Jim has worked in both the private and public mental health sectors, supervising multiple programs, including one of the state's first mobile crisis teams for youth, and developing a youth crisis stabilization program that provided intensive services 7 days per week. He moved to Virginia Beach in 2012 to become the Clinical Services Administrator for the Child and Youth Behavioral Health Division which provides all of the public mental health services to youth in the City of Virginia Beach.